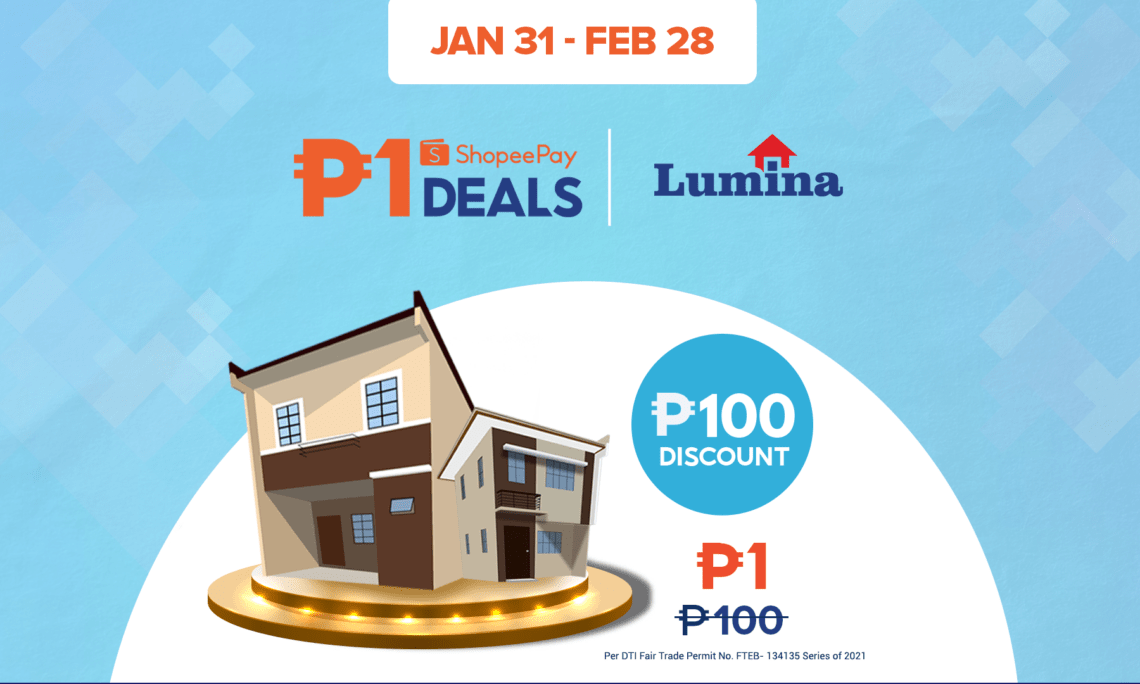 Lumina spreads lovely discounts at ShopeePay Piso Deals
February 18, 2022
Even if money can't buy love, who could resist a ShopeePay P100 discount vouchers for your very own Lumina Homes house and lot package?
There's no better way to surprise your spouse this Valentine's Month than telling him/her that you have reserved your dream home—or paid the monthly amortization—with a hearty discount!
For only P1 at no minimum spend via ShopeePay Piso Deals from January 31 to February 28, 2022, buyers can avail themselves of the P100 vouchers which can be used for Lumina Homes transactions nationwide like reservation, monthly down payment, and in-house monthly amortization.
The vouchers are valid up to 30 days after purchase and can be availed through ShopeePay Discount, Cashback Vouchers, or offline payment vouchers purchased in advance.
How to get your discount vouchers?
Using your Shopee app, follow these easy steps to get your discount voucher:
1. Tap the "Deals Under Me" section;
2. Click the "See All" and look for Lumina Homes "Discount Voucher";
3. Read the voucher product details and click "Buy Now";
4. Using ShopeePay, click "Pay Now"
5. You can now use or view your Discount Vouchers in the "My Vouchers" wallet.
How to redeem your discount vouchers?
Follow these simple steps to get your discount vouchers for your Lumina Homes transactions:
1. Look for the general scanner from the homepage of Shopee;
2. Scan the QR in the Lumina Office;
3. Enter the total amount to be paid in the transaction;
4. In the voucher section, choose the "Lumina Homes: Discount Voucher" or "Cashback Vouchers and click "Use" to apply the discount;
5. The payment details will show the voucher's instructions and rewards earned;
6. Click "Pay Now".
There are over 50 Lumina Homes developments in several key locations nationwide like Rizal, Bulacan, Pampanga, Bataan, Zambales, Nueva Ecija, Tarlac, Pangasinan, La Union, Cagayan, Isabela, Cavite, Batangas, Laguna, Quezon, Camarines Norte, Albay, Sorsogon, Iloilo, Capiz, Cebu, Negros Occidental, Agusan del Norte, Zamboanga del Sur, Bukidnon, Misamis Occidental, Davao del Norte, Davao del Sur, and South Cotabato.
For more information and announcements, follow @luminahomesofficial on Facebook or visit Lumina Homes' official website at www.lumina.com.ph.
You May Also Like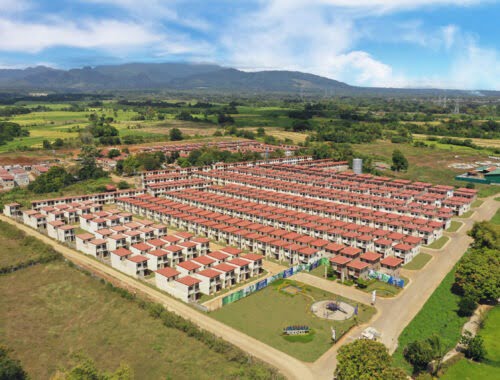 July 1, 2021
September 21, 2021