Los Baños Chamber of Commerce & Industries elects Engr. Grace Bondad Nicolas as Vice President for External Affairs
December 22, 2021
Engineer Grace Bondad Nicolas, the woman behind successful shows, marketing adviser to billionaires, and serial entrepreneur, recently added another feather to her cap by being elected Vice President for External Affairs by the Los Baños Chamber of Commerce & Industries (LBCCI).
As the co-founder as well as the face and energy behind her three flagship companies—AG Builders and Developers, TAG Media and Public Relations, and AAA Cosmetics and Trading Company—all registered in Los Baños, Laguna, the post is apt and well-deserved.
"It's a pleasure to serve in Los Baños this time, my 3 companies are registered in this beautiful nature city and to contribute in the business sector under Los Baos Chamber of Commerce & Industries (LBCCI) is a plus point in what I usually do. I am excited to do more."

said Nicolas, a super-productive and tireless achiever in various fields and industries.
She is now concurrently the first woman President of the American Association of the Philippines (AAP), Lieutenant Governor-Elect of Division 3A (Metro Manila) of the Kiwanis Philippine Luzon District, Vice President of the Makati Tourism Foundation, and certified mentor of "Go Negosyo" under the Philippine Center for Entrepreneurship.
Joining Los Baños' Winning Team
Executive Committee
• President: Rommel Caranto
• VP for External Affairs: Grace Bondad Nicolas
• VP for internal Affairs: Albert Valencia
• Secretary: Joaquin Baril
• Treasurer: Merlie Balitao
Board of Directors (in alphabetical order)
• Merlie Balitao
• Joaquin Baril
• Grace Bondad Nicolas
• Rommel Caranto
• Jonjon Escaler
• Jaime Hernandez Jr.
• Paul Pua Ibabao
• Jhune Manaig
• John Emmanuel T. Oliva
• Bart Sapitan
• Albert Valencia
Producing Successful Shows
An indefatigable entrepreneurial mind, Nicolas through her brainchild TAG Media Group—and American Association of the Philippines' Chairman's Awardee for Communication—has produced and launched blockbuster concerts and events for the music and business industries.
She has produced the music industry's ALIW@40 Concert and the Best of ALIW Concert in partnership with ALIW Awards, and recently launched Asia's Best Singing Competition—Season 3 and Pandemic Heroes—CEOs Series online with The Manila Times, where she writes a regular column.
TAG Media's signature event, however, is the annual Asia Leaders Awards, whose fourth-year recognitions were held at the Embassy of Singapore. The recognition body acknowledges leaders who continue to make a difference in the Philippines and beyond.
Staying Grounded
Despite wearing multiple hats for multiple organizations, Grace remains gorgeous as she is grounded. She has taken up her father's legacy by founding and managing Laguna's newest eco-tourism destination, Hidden Hills Farm by Josefino, named after her father who was also her inspiration and mentor.
"In this crisis, it's your time to prove your worth and make a difference. Even while in lockdown, you can still do something productive and be of help to others by sharing your blessings,"

she said, encouraging everyone to follow her lead.
Grace, who holds a BS in Industrial Engineering and took an MM in Engineering Management degrees from Colegio de San Juan de Letran, Certified in Marketing and Entrepreneurship in Asian Institute of Management and Ateneo is a devoted wife to Troy and mother to Andrea, Alexis, and Alexa. A proud daughter of Josefino and Remedios Bondad of Calauan, Laguna.
You May Also Like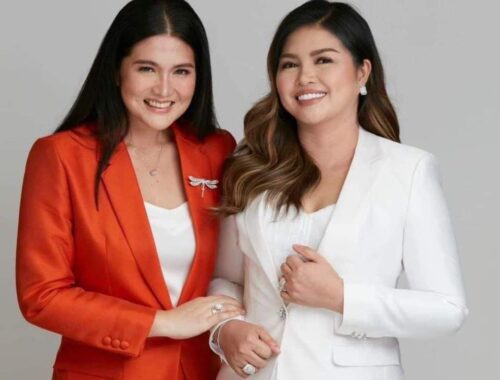 February 17, 2022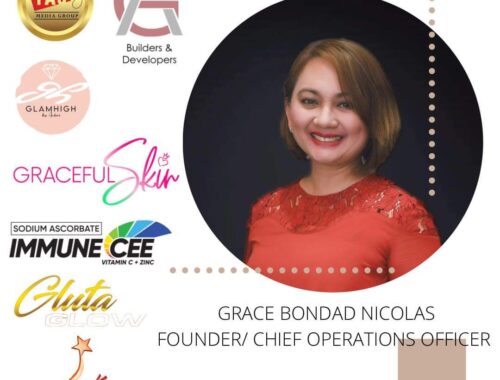 May 5, 2021