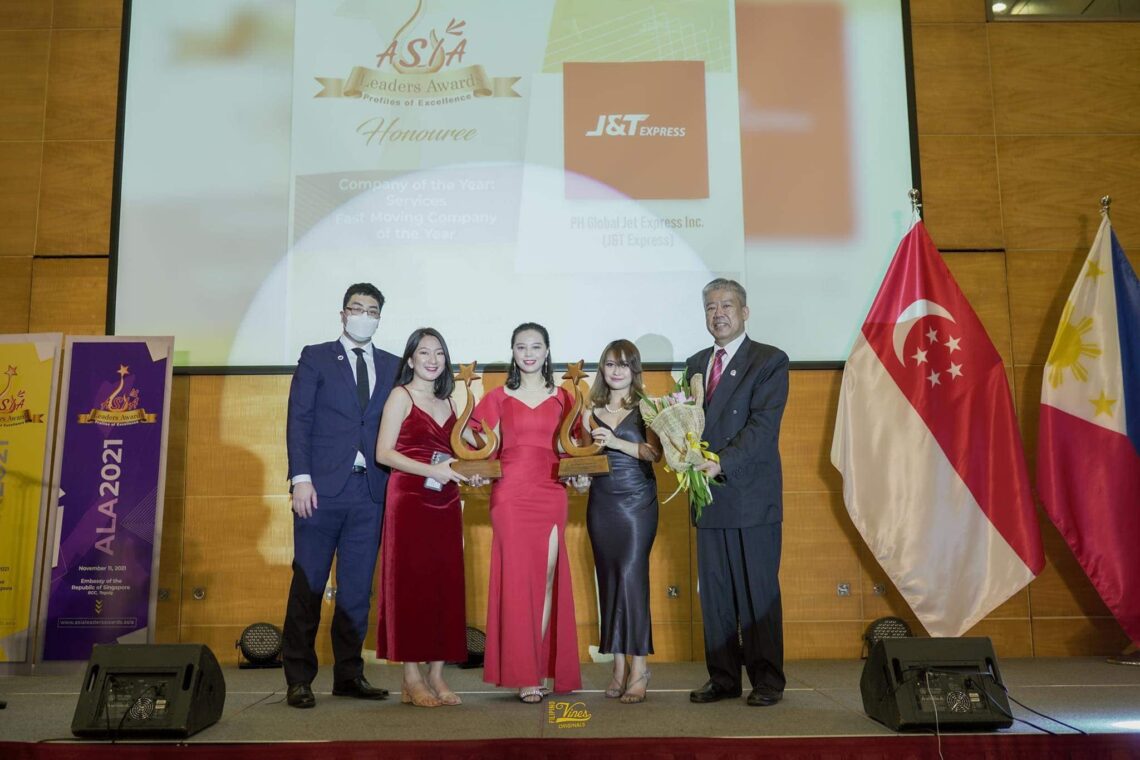 Asia Leaders Awards 2021 honors J&T Express PH with two awards
November 29, 2021
In the prestigious Asia Leaders Awards 2021, PH Global Jet Express, the company behind J&T Express—Southeast Asia's leading e-commerce delivery company and logistics provider—was honored not only as Company of the Year for Services, but also as Fast-Moving Company of the Year.
Growing Faster, Reaching Further Despite the Pandemic.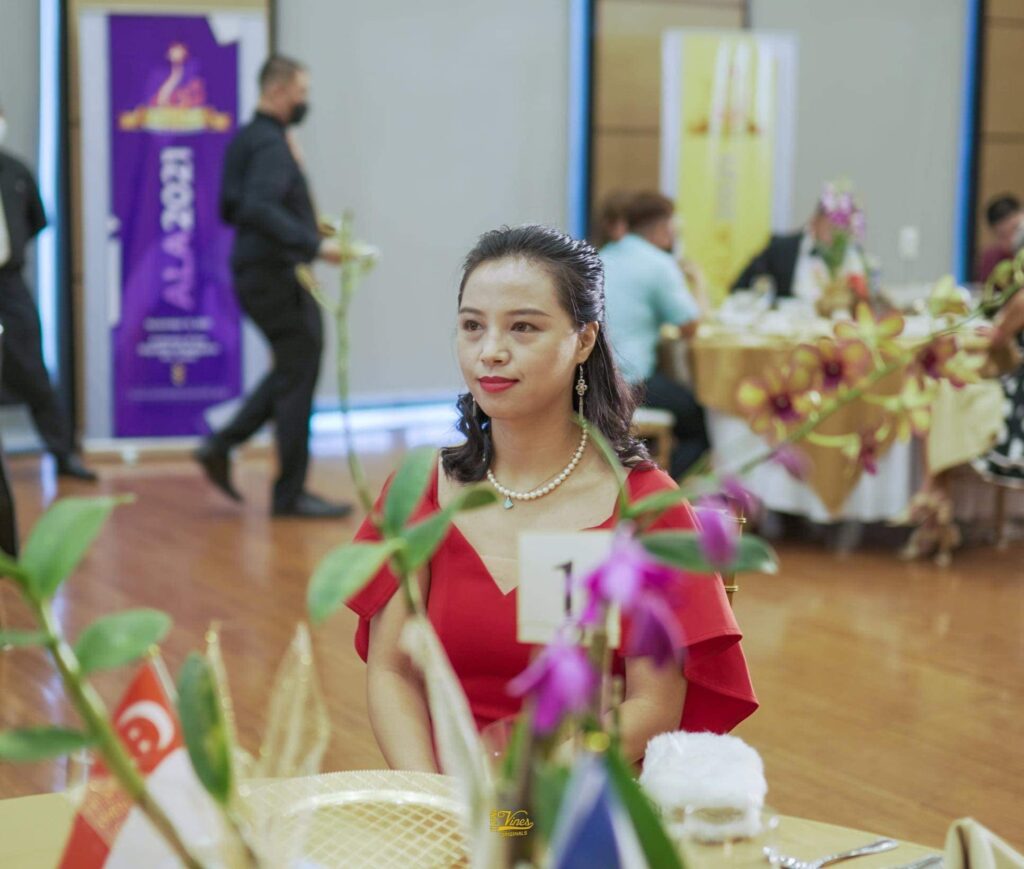 Growing in the middle of the pandemic was not an easy task but we have achieved it by innovating with technology and working together with our partner customers, especially the micro, small, and medium enterprises or MSMEs

Ms. Zoe Chi, VP of J&T Express Philippines
Thus, while physical stores have temporarily closed due to lockdowns, 75,000 new businesses online were registered and boomed with the launching of their Certified Lokalista campaign, which provided local regional Filipin entrepreneurs the platform to sell locally sourced and made products and celebrate local talent.
"We've registered growth of up to 600 sites nationwide with more branches in the works to reach our goal to make direct deliveries to almost all provinces in the country 365 days a year even on holidays!"
Hence, the 18th Annual International Business Awards recognized J&T Express Philippines with two bronzes in the global Stevie Awards for Achievement in Growth as well as Branded Content Campaign of the Year, besting 3,700 nominations from 63 countries around the world.
Instead of downsizing, we've enforced health protocols to provide a continuous livelihood for thousands of delivery, warehouse, and office personnel while investing more on operational assets to provide better service, Ms. Chi explained.
For more information about J&T Express PH, visit their website or Facebook page.
PH Global Jet Express, Inc. was recognized last November 11 at the Singapore Embassy in Manila alongside business luminaries from various industries in a joint celebration of their outstanding achievements and contributions to the Philippines and the Filipino people in the midst of the pandemic.
Other leaders and companies recognized by Asia Leaders Awards this year include: 247 AI, Alfamart, AstraZeneca, Dynaquest, FICWSI, Fredley Group of Companies, Frontrow Enterprise Philippines, Grab, iACADEMY, JCI Makati, JC Premiere, KMV Asia Development Corporation, Mer-nels, Reyes Haircutters, Fila, AsiaPrime Philippines Inc, and 1Pacman Partylist Congressman Mikee Romero.
Asia Leaders Awards continues to be an avenue where business leaders are recognized for their outstanding efforts to make their companies shine while giving back to the community through their corporate social responsibility (CSR) programs.
Asia Leaders Awards is the largest business awards event in the Philippines and Southeast Asia.
It is only the recognition-giving body whose awards committee is composed of respected leaders from different organizations and embassies. Its main objective is to promote the Philippines as a premier business hub and destination in Asia.
Check out Asia Leaders Awards Facebook page for more of the event details.
You May Also Like