Nutrihero: Apple Cider Vinegar Gummies
December 14, 2021
If you were to ask me what is most important to me, I would say good health. Because I believe that one's health is more valuable than anything else. And, especially in our current situation, being healthy is important, and it is now a top priority for almost everyone.
Being healthy entails eating healthy foods, exercising, and also taking supplements containing vitamins that our bodies require. Like my most recent find, the Nutrihero Apple Cider Vinegar gummies, a vegan dietary supplement that is made from pectin, a fiber found in fruit peels.
And Apple cider vinegar has been long used to aid digestion problems, detoxification, and energy production.
It is made entirely of vegan ingredients, which are free of preservatives, chemicals, and other artificial ingredients. As a result, it is well-suited to almost any way of life.
And Nutrihero's apple-flavored gummies are high in antioxidants, which aid in the fight against free radicals. It is also non-GMO and vegetarian-friendly.
Here are some of the benefits of Nutrihero Apple Cider Vinegar:
Supports natural weight loss –
Nutrihero Apple Cider Vinegar is frequently used to support metabolism and healthy weight loss. ACV may also aid in the management of cravings, the reduction of water retention, and the improvement of hair and skin health. It is high in amino acids and antioxidants, which work together to provide incredible health benefits.
Reduce tiredness and exhaustion –
After a long day at work, we may feel tired, but because it contains vitamin B12 and folic acid, it helps to reduce tiredness and fatigue, resulting in more consistent energy levels.
Maintaining healthy blood function –
Nutrtihero Apple cider vinegar has numerous health benefits, including lowering cholesterol and blood sugar levels, which aid in the maintenance of healthy blood function.
Helps support the immune system –
Nutrihero Apple Cider Vinegar contains beneficial bacteria and prebiotics that have immune-boosting properties.
Nutrihero Apple Cider Vinegar gummies are not only infused with a delicious flavor profile, but they are also a source of powerful antioxidant-supporting ingredients. And also play an important role in maintaining homocysteine levels, which aid in the maintenance of a healthy heart. It improves the efficiency with which your body metabolizes nutrients. As well as promoting overall health and well-being.
With all of these amazing benefits, I can confidently say that Nutrihero Apple Cider Vinegar Gummies are among the best. However, we must always remember to balance it with eating healthy foods and exercising. Also, before taking it, always consult your doctor.
You can learn more about the product by visiting their website here. It is also available on e-commerce platforms such as Shopee and Lazada.
Disclaimer: All information is provided solely for informational purposes. The information in this article is not intended to be a substitute for clinical advice, diagnosis, medical care, or therapy. Do not disregard psychological or medical advice, or put off seeking advice or care because you read something in this article.
You May Also Like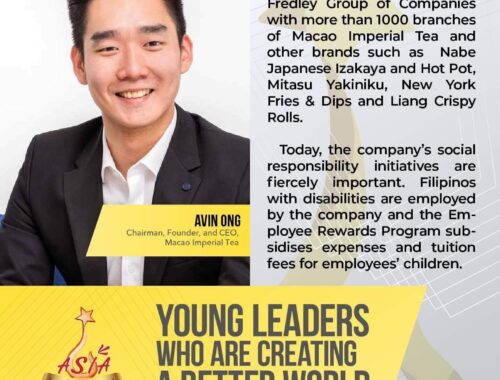 May 14, 2021