FICWSI's Founding President, Manjinder Kumar, has been named one of Asia Pacific's Top 50 Rising Tigers
January 26, 2022
Manjinder Kumar, the founding president of the Filipino Indian Commerce and Welfare Society, Inc., (FICWSI), a leading Filipino Indian friendship and cooperation a nonprofit organization, will be honored as one of the Top 50 Rising Tigers in the Asia Pacific during the launch of business and lifestyle magazine "Rising Tigers: Nation Builders."
This latest publication will highlight the best and brightest in the Philippines and Southeast Asia who never fail to balance commitment to growth with corporate social responsibility, even in the most difficult of times.
"Asia Leaders Awards Presents the Top 50 Rising Tigers in the Asia Pacific to motivate us all that, despite the challenges, we will emerge triumphantly. These are the top leaders with the very new vision of the world now."

Shared by Robert Laurel Yupangco, an esteemed member of the ALA Board.
Promoting CSR Initiatives for Various Sectors
Manjinder Kumar, the driving force behind Filipino Indian Commerce and Welfare Society cooperation and enterprise promotion, is the epitome of motivation to persevere and triumph over adversity, a true leader of the future whose vision of a better world is realized through his tireless philanthropic efforts.
"I believe in collaborations in extending much-needed help. It's our responsibility to band together to look after one another. Hence, there's no help too big or small, or too much or little. A help, no matter the size, makes a difference."

Kumar said.
Kumar was named Philanthropist of the Year at the Asia Leaders Awards 2021, and FICWSI was named CSR Company of the Year for their humanitarian initiatives spanning all forms and bridging gaps for all sectors of the underserved.
"These efforts are a noble way of promoting excellence in leadership and inspiring like-minded capable leaders to do more than what they can in extending help to others especially in this time of the pandemic."

He added.
Manjinder Kumar, who was born in Jalandhar, Punjab Region, India, recalls his early childhood years growing up in rural poverty.
"Because my life was tough as a kid—I would go to school barefoot, our classrooms had no chairs and tables, we had to sit on the floor—now, I find solace and joy in giving back, whether in big or small ways."

He shared.
Pooling Fil-Indian Collaboration for Four Helplines
FICWSI has provided bicycles for workers, PPEs for frontliners, sponsored orphaned children's education, donated beds and ambulances to hospitals and distributed livelihood packages to barangays through partner organizations, institutions, and LGUS.
As a non-profit, non-stock organization comprised primarily of Indian nationals and a few Filipinos, FICWSI establishes a network of socio-civic personages to assist its membership in launching and achieving its business objectives.
As a result, FICWSI's flagship outreach initiative is called #FilIndiHelpline, which is inspired by the tagline "Together for a Cause—Together We Help." It was launched in 2020 and continues to provide relief and mobilize charitable endeavors. The Filipino Indian Commerce and Welfare Society helpline has four major lifelines: the Helpline for the Hungry, the Frontlines, Online Schooling, and On Wheels, which consists of the Wednesday Wheelchair and the Bicycle for Work Helpline.
For more information on FICWSI, go to www.ficwsi.org.ph or their Official Facebook page.
Recognizing the Leaders of Tomorrow
This milestone, another brainchild of the Asia Leaders Awards (ALA) Committee, will be held on March 22, 2022, at the Grand Hyatt Manila at the Bonifacio Global City in Taguig.
Asia Leaders Awards is only the recognition giving body whose awards committee is composed of respected leaders from different chambers, organizations, and embassies like the Embassy of Singapore, the Embassy of Poland, and the Korean Council among others.
ALA's main objective is to promote the Philippines as a premier business hub and destination in Asia.
For more information about Asia Leaders Awards, visit their Official Facebook Page.
You May Also Like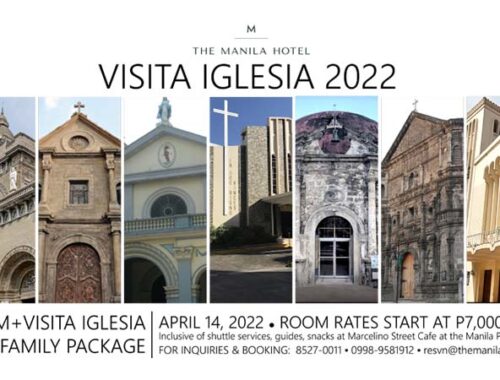 April 12, 2022
December 7, 2020