Jollibee Group Ramps Up Solar Power Use for Commissaries, Logistics Centers, & Restaurants
November 14, 2023
In keeping with the company's sustainability "Joy for Tomorrow" agenda, the Jollibee Group recently announced that it is further accelerating its shift to renewable energy through solar power panel installations in its stores, commissaries, and logistics centers.
"Our focus on environmentally responsible practices drives us to adopt renewable energy sources, on top of efforts to decrease our overall energy consumption. By installing solar panels in our commissaries, logistics centers down to our stores, we are able to harness energy that is friendlier to the planet so that future generations may continue to enjoy it."

Said Ernesto Tanmantiong, Jollibee Group President & CEO.
Network of Solar-Powered Stores
The Jollibee Group made history in 2014 by becoming the first restaurant chain to harness solar energy, initially implementing solar panels in six of its stores. Since then, the Jollibee Group has consistently expanded its use of solar power. By the end of 2022, the company has equipped 28 stores in various parts of the country with solar panels, including 19 Jollibee, seven (7) Chowking, and two (2) Mang Inasal branches.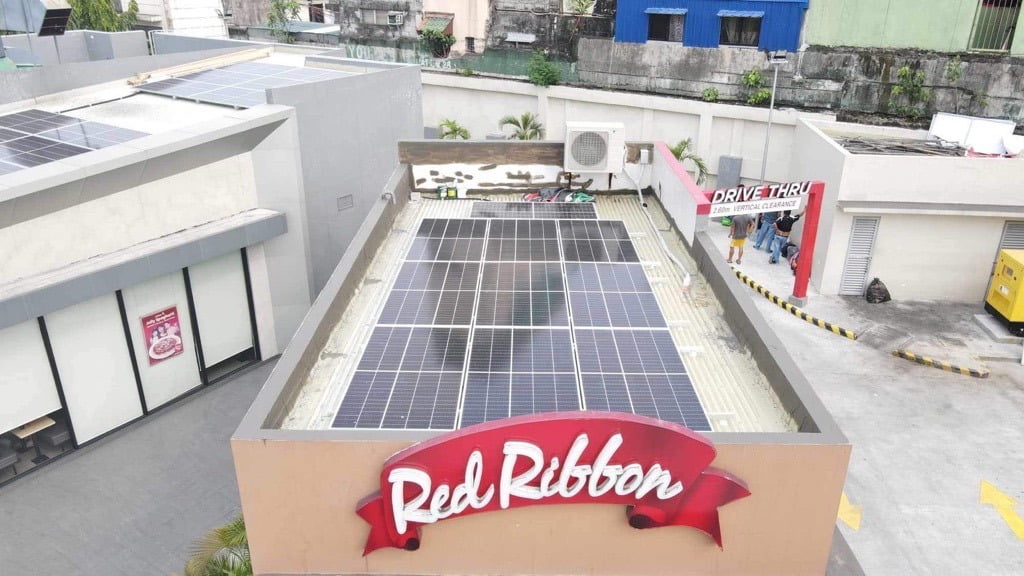 Aside from providing renewable energy, solar panel integration also improves the cost-efficiency of business operations delivering from 5% to 35% of the store's energy needs. In the current year, an additional 16 stores are slated to incorporate solar panels into their operations. By 2024, another 20 stores will be added, bringing the total count to 64. Combined with its solar panel integrated commissaries and logistics centers, this manifests Jollibee Group's commitment to continuously better its sustainability practices.
Shared Commitment to Going Green
The Jollibee Group recognizes that implementing and fast-tracking its sustainability agenda demands collective commitment and collaborative action. As such, the company encourages franchisees to grow their businesses with sustainability in mind.
Over the years, more franchise stores have chosen to use solar energy. Jeannie Posas, a franchisee who owns several stores across various brands of the Jollibee Group, has installed solar panels in her stores – four (4) Jollibee, one (1) Mang Inasal, and one (1) Red Ribbon. She is installing solar panels in three (3) more Jollibee stores in Davao.
"On average, the power generated from solar panels will contribute to around 5-12% of our daily requirements. But we believe it offers a bigger advantage, allowing us to give back and make the world a better place."

Posas views solar panel installation as fundamentally right for the environment and right for she noted.
"We also took the cue from the Jollibee Group, their initiatives, and their eagerness to get us onboard with the effort to install solar panels. We especially appreciate their support during the entire process, from the initial stages of the installation down to the assessment of the actual performance of the solar panels."

Posas added.
In the case of Jollibee Camiling in Tarlac, located at Wishing Well Plaza Mall, the store's franchisee, Albert Tan, took the initiative to find innovative solutions in locating a suitable placement for their solar panels.
"We're happy to support the Jollibee Group in their thrust towards treating the planet responsibly."

Said Tan.
"We know that transitioning to solar energy would not be easy and it would entail physical and financial requirements, but we and our franchisees know that it is worth doing."

Said Tanmantiong.
"This initiative goes beyond generating cost efficiencies for operations. This represents diverse groups coming together to contribute towards a more sustainable future."
To learn more about Jollibee Group, visit www.jollibeegroup.com
You might be interested in reading this related article;
You May Also Like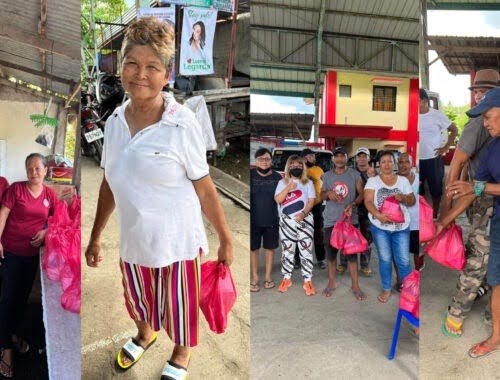 December 22, 2021