MVT Group CEO Miguel V Tan is one of Asia Pacific's Top 50 'Rising Tigers: Nation Builders'
February 7, 2022
Miguel V Tan a serial entrepreneur and CEO of MVT Group of Companies—an investment portfolio with diverse interests in bar and restaurants, construction, fitness gyms, private security, real estate, and wealth and securities management—was named one of the Top 50 Rising Tigers in the Asia Pacific by business and lifestyle magazine Rising Tigers: Nation Builders.
This latest publication will feature the best and brightest in the Philippines and Southeast Asia, who never fail to balance commitment to growth with corporate social responsibility, even in the most difficult of times.
"Asia Leaders Awards Presents the Top 50 Rising Tigers in the Asia Pacific to motivate us all that, despite the challenges, we will emerge triumphantly. These are the top leaders with the very new vision of the world now."

Explained ALA Board Member Robert Laurel Yupangco, grandson of former President Jose P. Laurel and owner of 36 businesses worldwide.
Establishing Mutual Trust for Collective Success
Miguel V Tan, 25, is already the quintessential future leader, rising above and beyond the limitations of his age and the pandemic as a hands-on leader to propel his diverse interests and group of companies to new heights of success.
"I had to go through a steep learning curve, not being an architect or engineer. The key here is admitting to your people that you don't know everything, you need to teach me how to do things better, to earn my people's trust and establish mutual respect."

Tan shared.
Transforming Fasclad from Startup to Innovator
He transformed Fasclad Incorporated from a startup doing residential door-and-window glass installation to a thriving conglomerate designing and engineering aluminum-and-glass-clad facades for the country's skyscrapers in just seven years.
"With the trend toward seamless glass facades in BGC, we need to quickly transition to keep up with changing times."

Tan saids.
Thus, Fasclad came about as a portmanteau of "fast," "façade," and "cladding."
He was only 18 years old and a student at Xavier High School when he traveled to China, Hong Kong, and Singapore to learn glass-cladding with his father and their team.
Tan, a University of Asia and the Pacific Management graduate is also an avid art collector.
Managing a Diverse Group of Interests
The MVT Group of Companies, founded in 2014, is Tan's mother company and primary holding of the following companies: Anytime Fitness PH, Black Ocelot Security Corporation, Boss Chicken, Fasclad Incorporated, Gotogo Franchises, Mosaic Realty and Development Holdings, Moonshine PH, Studio 300 Bowling, and Vanguard AI Corporation.
"We've worked for hand in hand with local government units as well as government agencies to contribute to the COVID-19 effort. For this, we've donated P1.5 million worth of food packs and personal protective equipment for our tireless frontliners."

Tan shared.
For more information about the MVT Group of Companies, visit www.mvtgroup.ph
Recognizing the Leaders of Tomorrow
This milestone, another brainchild of the Asia Leaders Awards (ALA) Committee, will be held on March 22, 2022, at the Grand Hyatt Manila at the Bonifacio Global City in Taguig.
Asia Leaders Awards is only the recognition giving body whose awards committee is composed of respected leaders from different chambers, organizations, and embassies like the Embassy of Singapore, the Embassy of Poland, and the Korean Council among others.
ALA's main objective is to promote the Philippines as a premier business hub and destination in Asia.
For more information about Asia Leaders Awards, visit their Official Facebook Account.
You May Also Like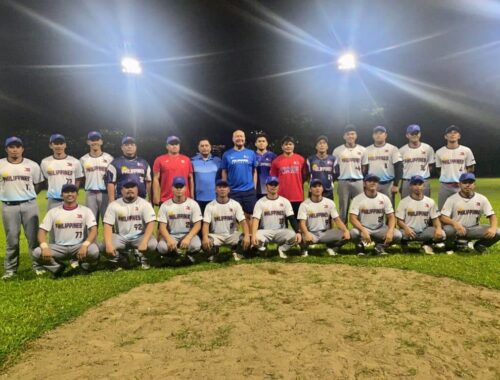 November 30, 2022
December 7, 2020