Asia Leaders Awards 2021: Glutalipo CEO Leo Ortiz Inspires Millennials to Start a Business with P2,500 and Be Healthy, Physically Fit, and Financially Prepared
September 12, 2021
Leo Ortiz the CEO of Glutalipo continues to make healthier Filipinos without sacrificing their taste for coffee, chocolate, or milk tea while providing a health and wellness income stream right at the comfort of home.
Starting from an initial capital of P2,500, Rising Dragon Beauty & Wellness Trading Corp. Founder and CEO Leo Ortiz now directly oversees 50 employees and hundreds more in various industries, including beauty, resort and restaurant management, skincare services, and wellness.
Inspiring Millennials to Start a Business
"For as long you know your goal, your dreams, and whom you would like to share them with, you should persevere and not give up amid the challenges and problems until you achieve them," says Ortiz, a serial entrepreneur from Calamba, Laguna.
Leo Ortiz also owns and runs The Oia-Santorini and Kai resorts as well as Elite Contact Lens, Gluta Spa, and Beauty Vault.
He began in 2010 as a cum laude nursing graduate who, after not finding a job right after, joined Nu Skin's personal care product marketing network, where he learned his most valuable business lessons: "Marketing is priceless!"
Thus, he quickly went above and beyond marketing by creating his brands and establishing toll manufacturing agreements with other producers. "Now, I have a network of franchisees, distributors, and resellers who sell Glutalipo in the Philippines and abroad."
Providing Income Opportunities for All
Glutalipo makes waves not only by catering to the primacy of health and wellness during the pandemic lockdowns but also by providing alternative sources of income for people locked at home.
By providing opportunities for people to earn comfortably and safely, Glutalipo is serving the Filipino people both economically and holistically because the sellers themselves can sample and benefit from their products.
Glutalipo contains Garcinia cambogia and L-carnitine to burn fat combined with Glutathione and Collagen to lighten skin tone and delay the signs of aging. When taken, they prevent constipation, suppress appetite, detoxifies and cleanses, and improves digestion.
For a minimum investment of P2,400 for 10 boxes of your choice Glutalipo variant at P240 per box (P350 resale price), you can already become a Reseller. Invest more and earn more given that each box is available for retail at P350.
"With P2,500 you can own a business and achieve bigger dreams and goals in the future," Ortiz advises."As long as you have courage and determination, you can survive the challenges. Don't be discouraged. Pursue your dream until you achieve it," he added.
Cash-out P21K for 100 boxes at P210/box to become a Subcity Distributor, P58.5K for 300 boxes at P195/box as City Distributor, P92.5K at P185/box as District Distributor, P100K for 1K boxes at P175/box as Provincial Distributor, and P330K for 2K boxes at P165/box as Regional Distributor.
Boosting Up While Slimming Down
Glutalipo addresses the constant need of Filipinos to boost up and slim down, especially during the pandemic where healthy truly is wealth.
Leo Ortiz combines the healthy and resulting whitening benefits of glutathione with the cleansing effect of detoxification by creating his trademark 12-in-1 Glutalipo Detox Coffee, Juice, Milktea, Dark Chocolate, and Milky Melon drinks.
Thus, weight reduction becomes possible without sacrificing your favorite beverages, and detoxification is super easy. Slimming starts to take effect in just three months!
Not only are these products proven safe and effective by the Philippine Food and Drug Administration, but they're also rich in antioxidant properties that help consumers feel better about their figure and overall health while boosting up immunity.
To keep updated, visit Glutalipo's website or their Facebook page.
Joining Asia Leaders Awards 2021
Glutalipo is an honoree in Asia Awards 2021, with the theme "Hope and Optimism," alongside Bounty Agro Ventures, Inc, Asian Tigers Mobility, AsiaPrime Corporation, Fredley Group of Companies, Frontrow Enterprise, Grab, Jollibee Group, J&T Express, among others.
Asia Leaders Awards is the largest business awards event in the Philippines and Southeast Asia. It is only the recognition-giving body whose awards committee is composed of respected leaders from different organizations and embassies.
Its main objective is to promote the Philippines as a premier business hub and destination in Asia.
For more information about Asia Leaders Awards, visit their Official Facebook page.
You May Also Like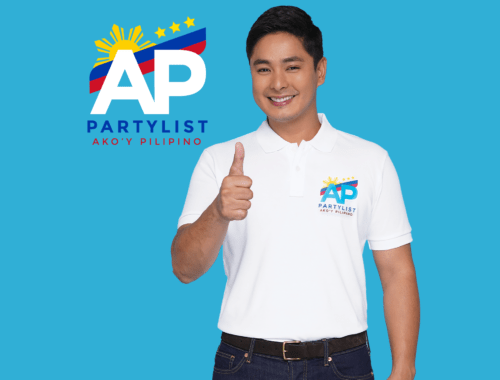 March 1, 2022