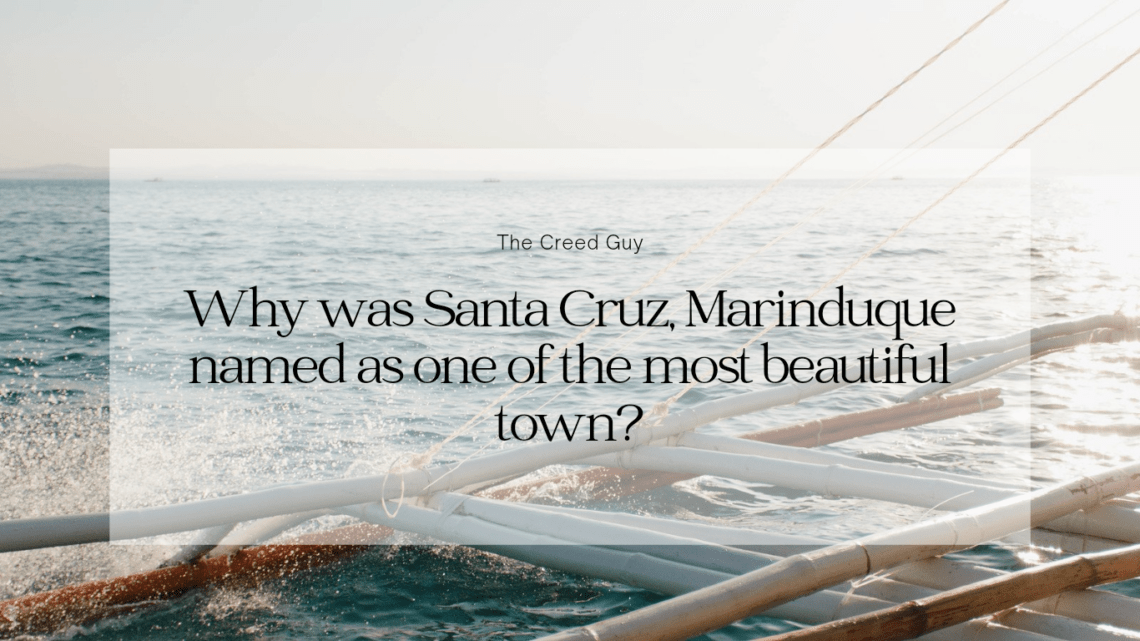 Why was Santa Cruz Marinduque named as one of the most beautiful town?
July 25, 2021
The town of Santa Cruz one of the six municipalities in the province of Marinduque was recently named one of the top ten most beautiful towns and cities in the MIMAROPA region. It is based on tourist attractions, culture, and heritage, as well as natural resources.
As the town of Santa Cruz has many beautiful places to visit and exciting activities to do such as island hopping, visiting caves with underground rivers, swimming at waterfalls, and many others that I will list in this article.
Before I begin, I'd like to introduce the town of Santa Cruz, Marinduque. It is a coastal municipality in the Marinduque province. The municipality has a land area of 270.77 square kilometers (104.54 square miles), accounting for 28.42 percent of the total area of Marinduque. And according to the 2015 census, the town has a total population of 56,408.
But have you ever wondered why the town is called Santa Cruz? On October 17, 1769, the Portola expedition arrived at the San Lorenzo River and constructed the cross, naming the area 'Santa Cruz,' which means "city of the Holy Cross." You can find more information here.
If you choose Santa Cruz Marinduque as your next destination, here is a list of tourist attractions you can visit;
Maniwaya Island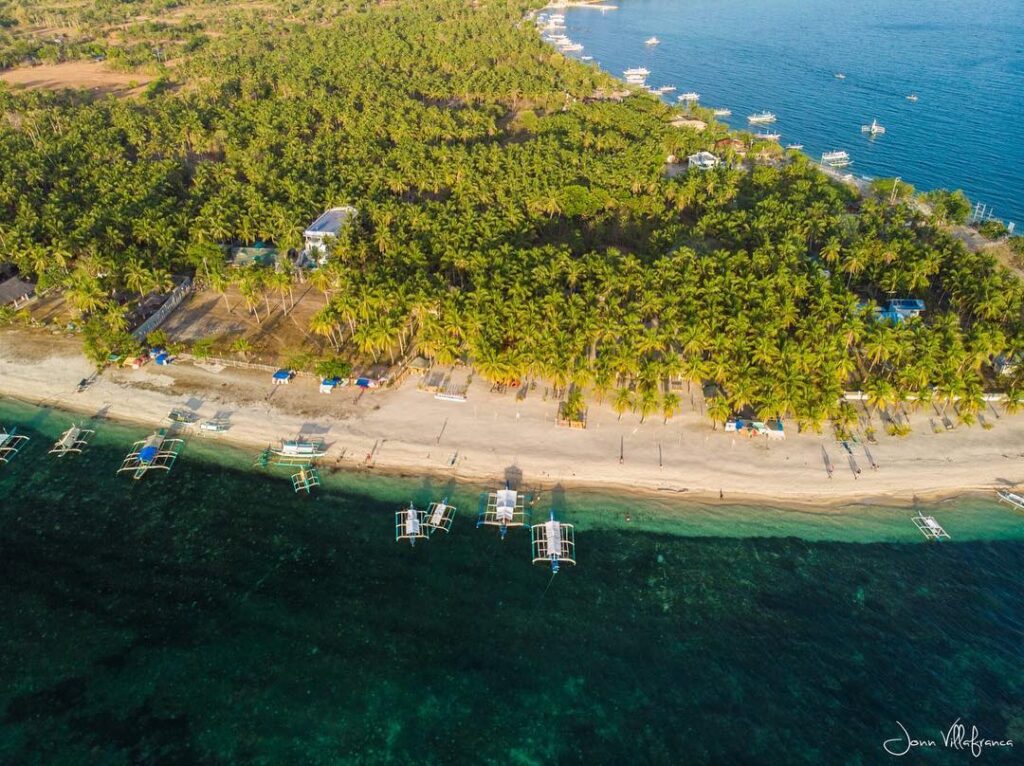 It is considered one of the town's top tourist attractions and is located 30 minutes by boat from the mainland. Aside from its white fine sandy beach, the island offers a variety of activities, including island hopping on the Palad Sandbar, a disappearing island, viewing the Ungab Rock formation of Mongpong Island, a beautiful rock formation, diving or snorkeling in its clear waters, and catching the island's breathtaking sunrise or sunset. And you can also stay overnight on Maniwaya Island, which has a number of hotels and resorts.
You can also go to nearby Polo Island to see Lake Polo and the Aroma Beach.
Bagumbungan Cave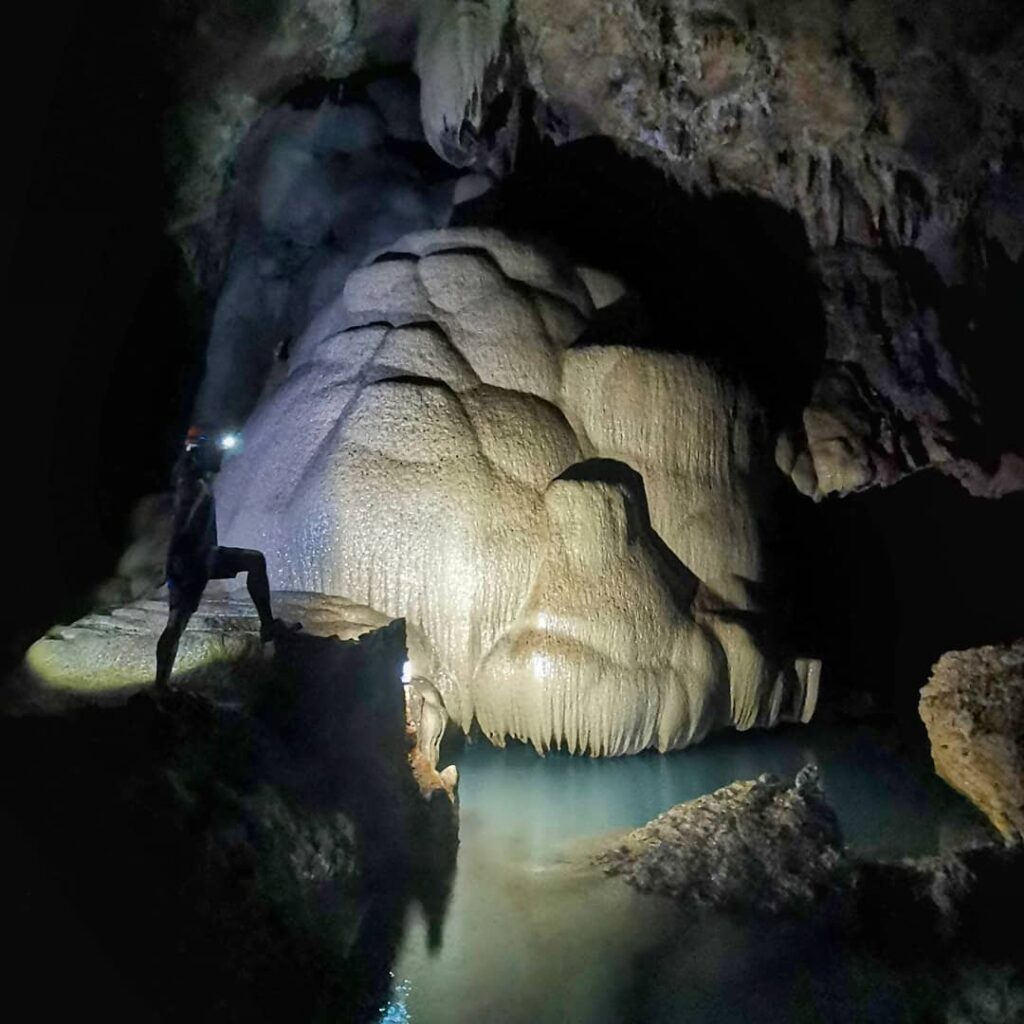 It is one of the discoveries that the locals were unaware of. However, one group of locals enters the cave searching for the swiftlet, an edible nest used to cook soup. Until it was disclosed to local officials and opened in 2013, the cave is 1.9 kilometers long, and while trekking through it, you can see inside various champers, rivers, and even underground falls. However, some caves remain inaccessible or off-limits for safety reasons.
Bathala Cave is another cave that should explore in the town of Santa Cruz, Marinduque. It is a complex network of caves that are said to be the gods' playground. Because it is very deep, it is guarded by hundreds of giant bats and many pythons.
Kawa-kawa falls
The falls are not as large as others, but they are more alluring because they are made up of several small falls directly linked to streams and lakes. Because of its location in the middle of the mountains surrounded by shaded trees, the wind is as fresh and chill as it can be. And the water is very cool, making summer the ideal time to visit.
Other falls in Santa Cruz, Marinduque, includes the Bagakawa Falls and the Altar Falls.
La Preza or also called the Tagpuan High Hills
It's not in Baguio, but it's in Brgy. Taytay, Santa Cruz, Marinduque. A high hill where, when you reach the top, you can see the surrounding area, a small spot of the sea, and it feels like you're in New Zealand. The best times to visit are during sunrise and sunset.
The San Antonio Golf Course and the new tourist attraction the Panuluyan, a farm where you can stay overnight as it offers accommodation, are also similar places you can visit.
There are numerous beautiful beaches in Santa Cruz, Marinduque
Aside from Maniwaya Island's beautiful beaches, you can also visit Dapdap Beach, Hakupan Beach, Ulag Beach, and Sampitan Beach, all of which have white fine sand and clear water.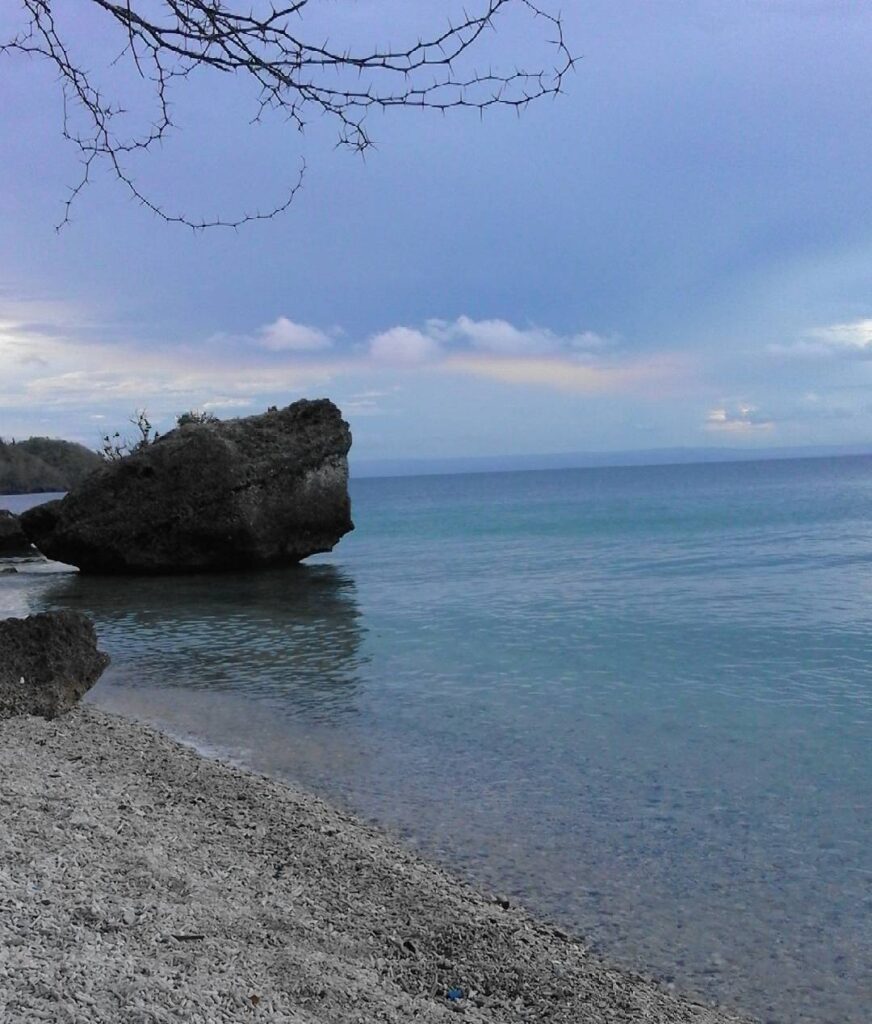 The town of Santa Cruz, Marinduque, truly deserved its new recognition as one of the most beautiful towns and cities in the MIMAROPA region because it has many activities and places to visit and rich history culture, and tradition.
However, in our current situation, the tourism industry is the most affected due to government restrictions. But once everything is back to normal, why not take a gander at Santa Cruz, Marinduque?
You May Also Like
December 14, 2021