Travel the world this summer with Globe budget-friendly roaming promos
April 4, 2023
Globe is excited to unveil its latest line-up of roaming offers tailored to meet the evolving needs of budget-conscious people who love to explore the world without breaking the bank as global travel gradually returns to normal.
"Value for money has become a key factor in travel decisions, so Globe has designed roaming options that address the challenges faced by our customers seeking affordable connectivity while abroad. With no need to change SIMs or carry a separate device, we make it easy for them to maximize their trip to the fullest so they can keep creating those core memories."

Said Coco Domingo, Globe Postpaid and International Business Vice President.
Globe's innovative roaming offers to cater to the diverse needs of today's travelers. For one, GoRoam is an exclusive offer available through the GlobeOne app, which provides country-specific promos that match local SIM offers: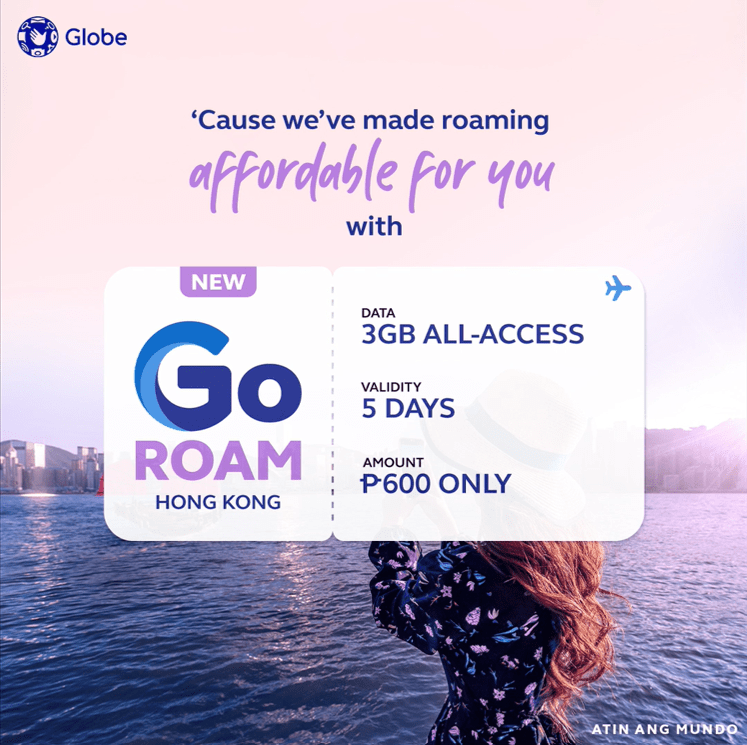 With GoRoam, travelers no longer have to get a local SIM to enjoy unbeatable rates. This convenient solution empowers them to remain connected to their loved ones and access essential information without the hassle and expense traditionally associated with roaming services.
Meanwhile, Roam Surf Longer Stay, grants travelers access to data roaming packs that gets more affordable the longer they use it. For as low as P200/day, customers can enjoy up to 20GB of data good for 30 days.
Available in over 90 countries worldwide, Roam Surf Longer Stay makes it easy to do cross-country trips. All you need is one promo as the customer's country hops from one destination to another! Simply choose from 3-day to 30-day data packs!
By providing affordable and convenient solutions for staying connected abroad, Globe aims to capture and heighten its relevance among travel intenders during the summer season.
Don't miss out on these incredible offers from Globe, designed to make your trips more enjoyable, connected, and budget-friendly. Get started by registering for your promo of choice via the GlobeOne app, which also lets customers track their usage in real-time.
For more information, visit https://www.globe.com.ph/roaming.
You May Also Like
August 11, 2023