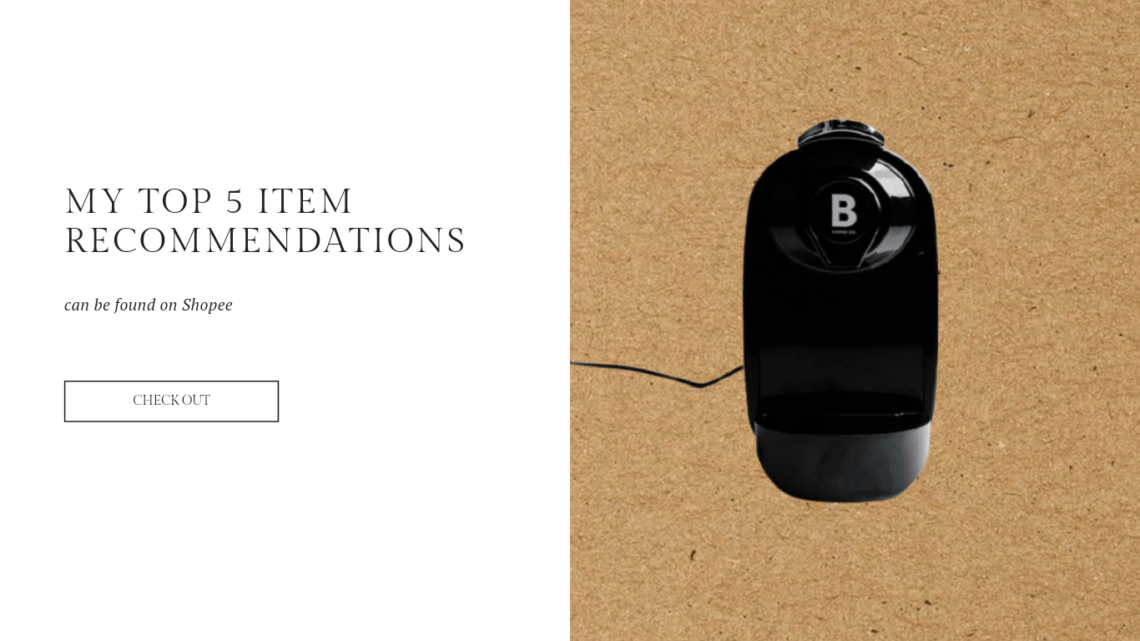 My Top 5 item recommendations can be found on Shopee
December 3, 2021
Because of our current situation, the way people buy things today has a significant impact. However, the presence of an online platform where they do not need to go to a physical store, choose what they want to buy, and have it delivered to their door step makes things easier and more convenient.
One such example is the online ecommerce platform Shopee, which sells everything from apparel to gadgets to groceries to home appliances. You name it, and you can find it on Shopee.
So, in this article, I'll share my top ten Shopee finds that are useful and can be used in the long run.
B Coffee Co., Freshman Coffee Machine
For coffee lovers, the first item on the list is this B Coffee Co., Freshman Coffee Machine, which is significantly less expensive than other capsule machines on the market.
Something I really like about this capsule machine is how easy it is to use. Simply insert the capsule into the machine's slot, let it brew, froth your milk, and you have your favorite coffee shop-quality coffee in seconds. It is also compatible with Nesfresso.
This capsule machine costs 2,999 and is available in three different colors: black, red, and orange. When you purchase a set, you will receive a milk frother and a box containing ten coffee capsules as free gifts.
Deerma Vacuum Cleaner
Cleaning has always been a part of our lives, especially now that it is necessary to do so on a regular basis. And having a whisk broom, and mop isn't enough to clean your surface. Having a vacuum will undoubtedly complete your cleaning routine.
And this Deerma Vacuum Cleaner is a must-have because it comes in a variety of designs and uses such as to bed, sofa, carpet, and floor surface.
Handheld Steamer Iron
Without a doubt, using a standard flat iron is time-consuming, especially if you are in a hurry. This steamer, on the other hand, is very simple and convenient to use; all you need to do is hang your cloth and steam it. In a matter of seconds, there will be no wrinkles on your cloth.
Ice Cube Maker
The next item on the list, I believe, is one of the most useful because we need ice on everything to keep our drinks and food cool. This ice cube maker can hold 1-2 litters of water and produce 9 ice cubes in 6-9 minutes, as well as 15 kilograms of ice cubes in 24 hours.
Very suitable for use during celebrations or even on a daily basis, and especially useful if you own a small business that makes use of ice.
Air purifier
Similar to a vacuum, another product you should have is an air purifier, which can filter dust inside your home and is especially useful if you have allergies such as rhinitis.
A humidifier that can level the humidity inside your house is a nice bonus item to have to round out your home experience. You can also add scent if you want to have a hotel-like odor. You can check the item here.
Here are the five items I think you should have that are available on Shopee. But I can say that there are many unique and useful products on Shopee that you can purchase. Also, before you check out, look for similar products to compare features, prices, and reviews.
Related article:
• What is Vitamin C Serum? The Best Vitamin C Serum out in the market?
Disclaimer: This post may contain affiliate links, which means that if you make a purchase after clicking on one of those links, we may receive a small commission at no additional cost to you.
You May Also Like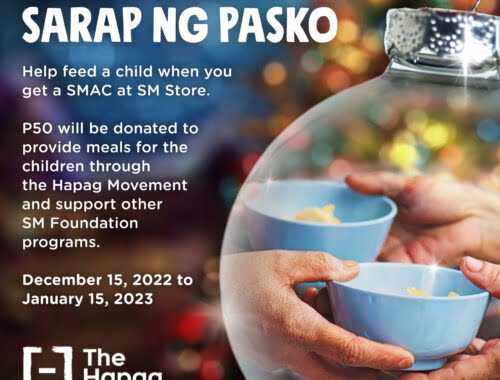 December 15, 2022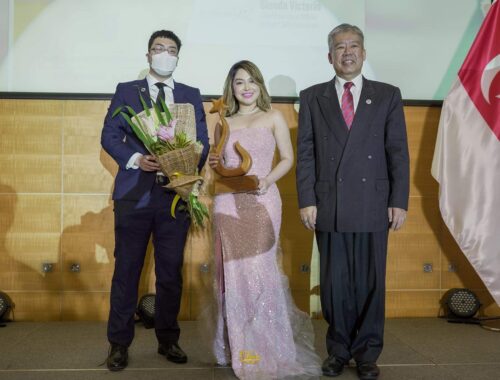 December 19, 2021