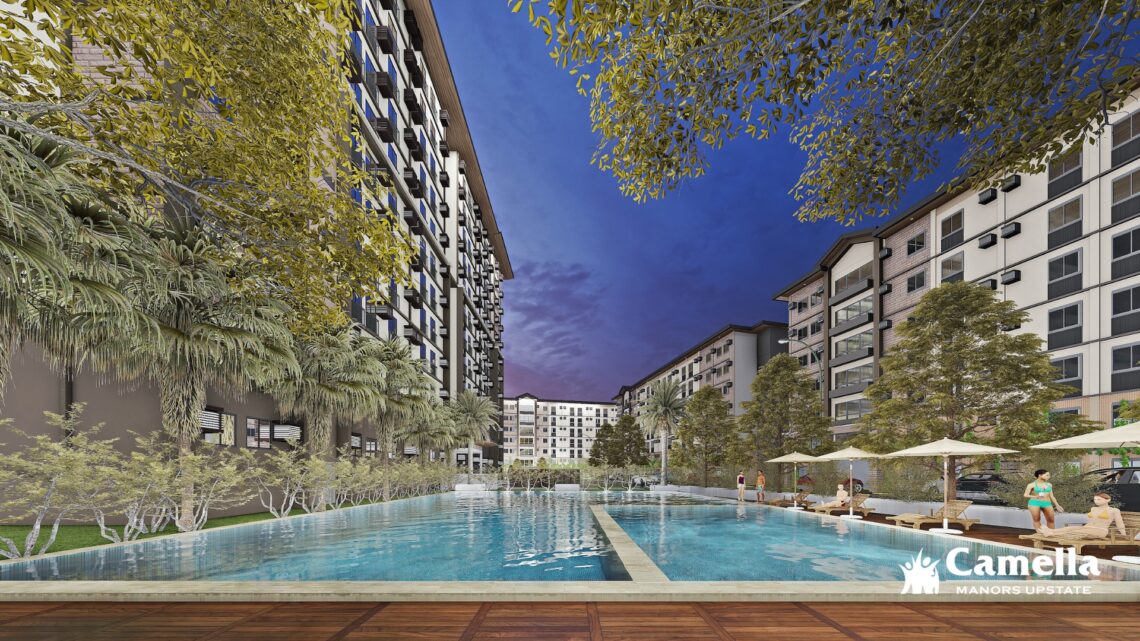 Camella Manors Upstate gives rise to loftier living in Bay, Laguna
December 14, 2022
Condominiums have become the residence of choice for many Filipinos, particularly those who choose to live within central business hubs where land space has shifted property development upward. However, it's not a sheer necessity that has caused many of our countrymen to live in vertical villages. Condominiums do offer a multitude of charms and advantages. Among their benefits are fewer maintenance responsibilities, 24/7 security and safety features including built-in utilities, locations within city centers, proximity to public services and transportation, community activities, and, possibly the most popular perk by far, the free and full use of facilities that would probably not be available in a stand-alone home.
This is why Camella, the country's premier real estate developer with the widest geographic reach, realized that to meet the growing needs of their markets, the brand had to expand upward. Camella is evolving its well-loved concept of horizontal-themed neighborhoods by re-creating its residential communities as resort-themed "vertical villages."
Rising upward and taking Filipino families along for the ride
Laguna, Lipa, Puerto Princesa, Bacolod, Butuan, and Davao. In six cities from one end of our islands to the other, Camella has blueprinted seven mid-rise tower communities to date––Davao has been lavished with two. Camella's vertical villages are purposely resort-themed: offering landscaped open spaces, pools, function halls, play courts, gyms, and roof decks –– amenities that create perfect daily vacations, so every home becomes a private escape. The properties are a blend of the conveniences of a condominium and the facilities of a horizontal village. They are mid-rise towers to lessen the population density, allowing for more privacy and breathing room. They also offer the movement and space of an open village, All this grants its residents a markedly loftier lifestyle with a spread of living options––all nestled in a modern sky-bound tower within, or very close to, bustling business and commercial hubs.
For over 40 years, Camella has been building high-quality, great-value homes, creating well-loved and, often preferred, sanctuaries where Filipinos can raise their families. The Camella communities are designed to be the spaces where the most incredible memories are made. They are always beautifully themed with landscaped green spaces, lifestyle facilities, and business establishments integrated into master-planned neighborhoods.
During those years, the Brand became an expert in what Filipinos hope for. This understanding of their market gave Camella the ability to build the communities where Filipino families feel most comfortable––the places they can call theirs, where they are happy to create their memories and their futures. This knowledge made the brand realize that to offer its future homeowners the ability to live near their places of work and lifestyle centers, it had to build upwards. Thus, the brand expanded its community portfolio from themed community concepts into resort-themed vertical villages, not just creating amazing places to live, but also guaranteeing that every Camella vertical village is a valuable investment.
A new vertical village rises in Laguna
After developing the thriving community of Camella Baia in Bay, Laguna, Camella is elevating even further the life offered in the locality by master planning the first, and only, a resort-themed condominium in Laguna. Meet Camella Manors Upstate––ready to rise in the beautiful Bay.
Bay––pronounced "ba-ee" ––is one of the oldest towns in the province of Laguna and its first capital city. It languidly wraps around the southern shores of Laguna de Bay, the country's largest lake, and while many believe that Bay got its name from the lake, the opposite is true. The lake was named for the town. 
Laguna itself lies just southeast of Metro Manila, contiguous to the CDB and sharing the shores of Laguna de Bay. Bay is an easy and breezy one-and-half hour away from the NCR, on a good day. The trip offers a delightful change of perspective from the rush and buzz of a modern metropolis to the rich greenery, quiet towns, and micro-farms that blanket one's field of visions for mile after charming mile.
Rising to a life of dreams on so many different levels
While coming in rife with the same popular amenities Camella communities are known for, "Upstate" now offers this lifestyle to Laguna's denizens. For the health buffs, there will be a basketball court, jogging paths, a play park, and a swimming pool. There will even be a pet park for animal lovers.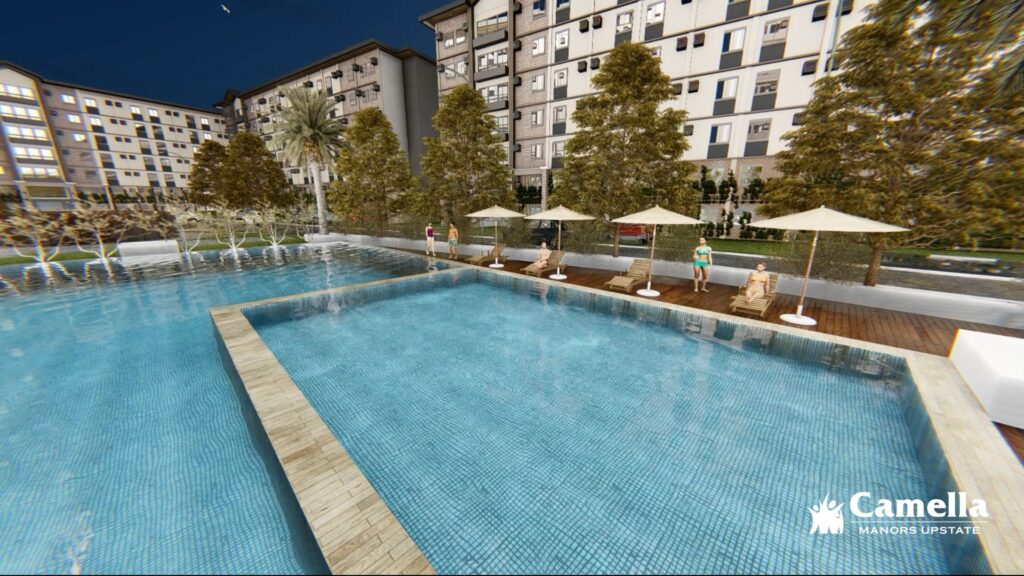 A Clubhouse will gather the residents together in celebration and much-needed bonding. The towers will come with roof decks to enjoy the lovely Laguna sunsets. Here, Camella Manors Upstate will offer relaxing seating, pocket gardens, and the best views in town.
The towers will be "smart buildings," including key card entry and alarm systems in the units. They also come with fire and smoke warning alarms, a sprinkler system, and, for even stronger security, full CCTV coverage in the common areas. "Upstate," is a beacon of progress and convenience amidst business and commercial centers, service centers, top educational institutions, places of worship, and major transportation hubs––offering both easy access to whatever one needs in the day-to-day, and the quiet sanctuary of a home within a well-managed private residential neighborhood.
Beyond this, Camella Manors Upstate opens opportunities for investors wishing to take full advantage of the continuous growth of real estate and industry in South Luzon. One mustn't forget that the area is also one of the fastest-growing tourism hot spots.
Offering an elevated lifestyle is the key vision built into the master plan of Camella Manors Upstate. Camella's condominium communities are an amazing way to live. They are designed to allow one to dream loftier dreams… sometimes even beyond one's expectations.
To know more about Camella Manors Upstate and other condominium projects, visit https://www.camella.com.ph or follow them on social media @CamellaOfficial.
You May Also Like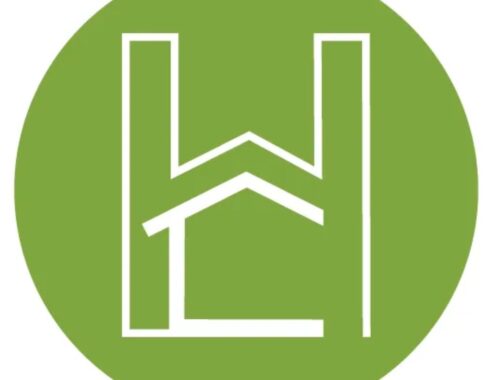 August 9, 2021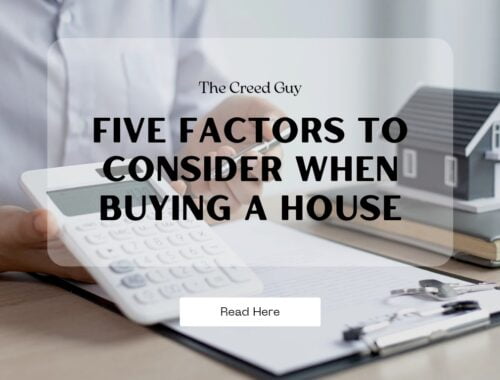 May 3, 2022